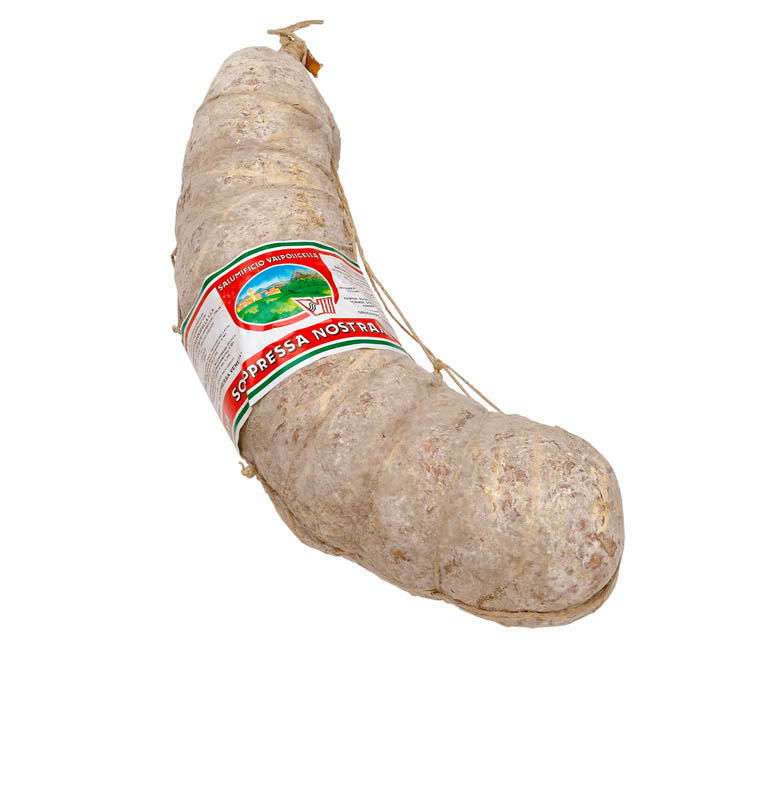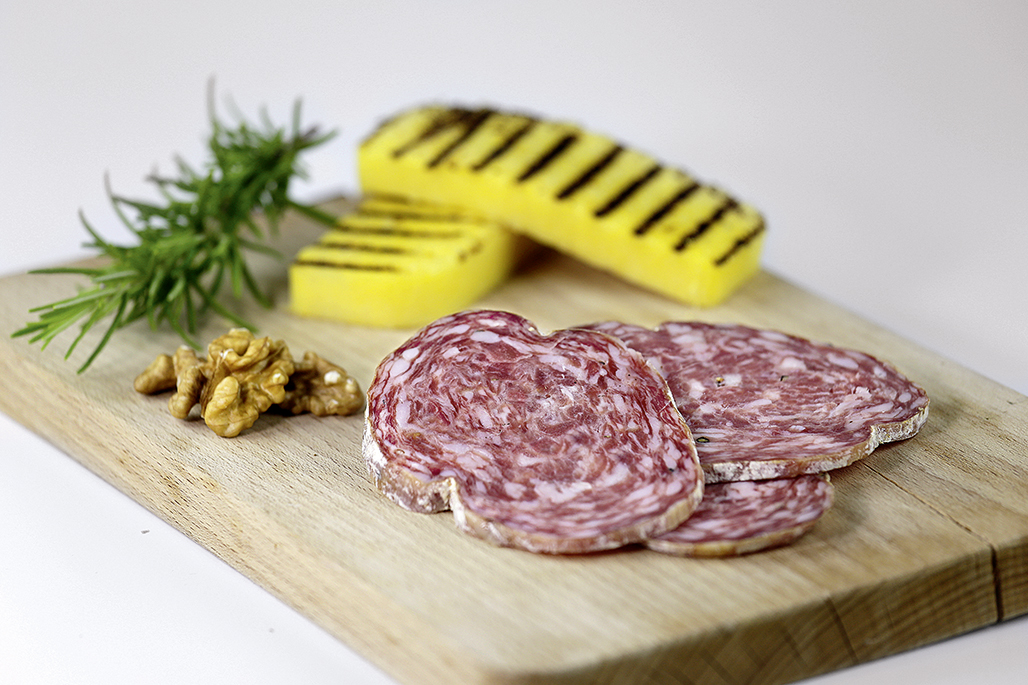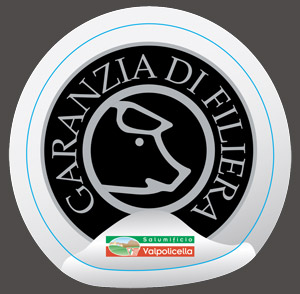 Sopressa nostrana
The Sopressa Nostrana is one of the main examples of the gastronomic tradition, in particular those of Veneto.
Our Sopressa is prepared using selected 100% Italian premium quality meat from heavy pigs of our chain.
The preparation process follows the rules of times past, carefully respecting the historic recipes, procedures and timing of the product's maturation.
It's tender, soft, with a delicate and sweet or slightly garlicky taste, it's perfect for traditional cold cuts accompanied by pickled vegetables, cheese and a good glass of red wine. Simple and suitable for many occasions !!
Ingredients: Pork meat, salt, sugar,
spices, antioxidant: E301, preservative: E252, E250.
Nutritional values per 100 g of product:
ENERGY kJ 1782/Kcal 430
FAT 38 g
of which SATURATED FATTY ACIDS 15 g
CARBOHYDRATES <0,1 g
of which sugars <0,1 g
PROTEINS 22 g
SALT 4 g


Available with and without garlic, in the following size:

Sopressa about 4,30 kg
Salame about 2,20 kg oder about 600 g
Sopressina about 800 g
CONTACT US
For any information about our products fill in the form below and we will reply as soon as possible.