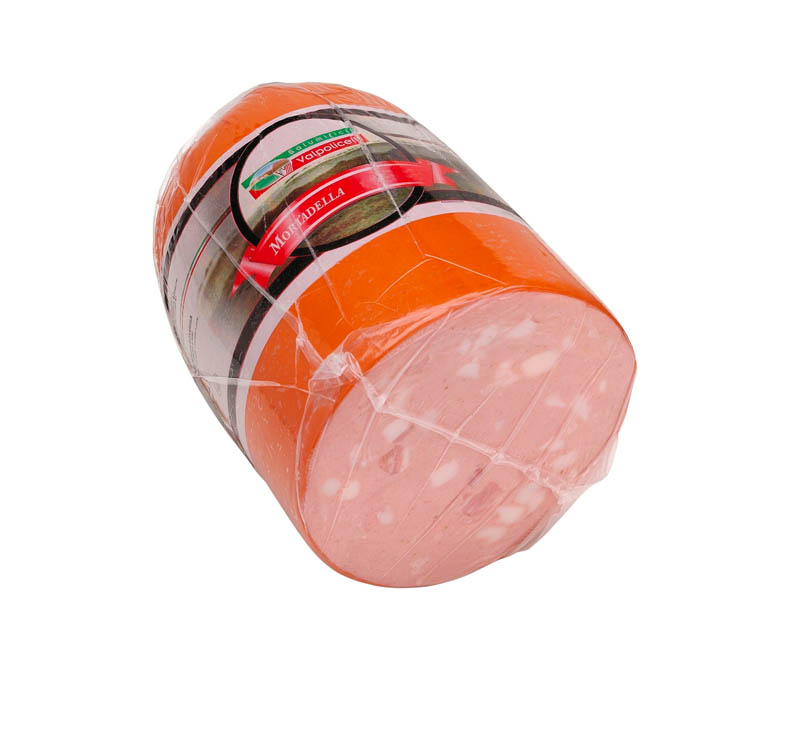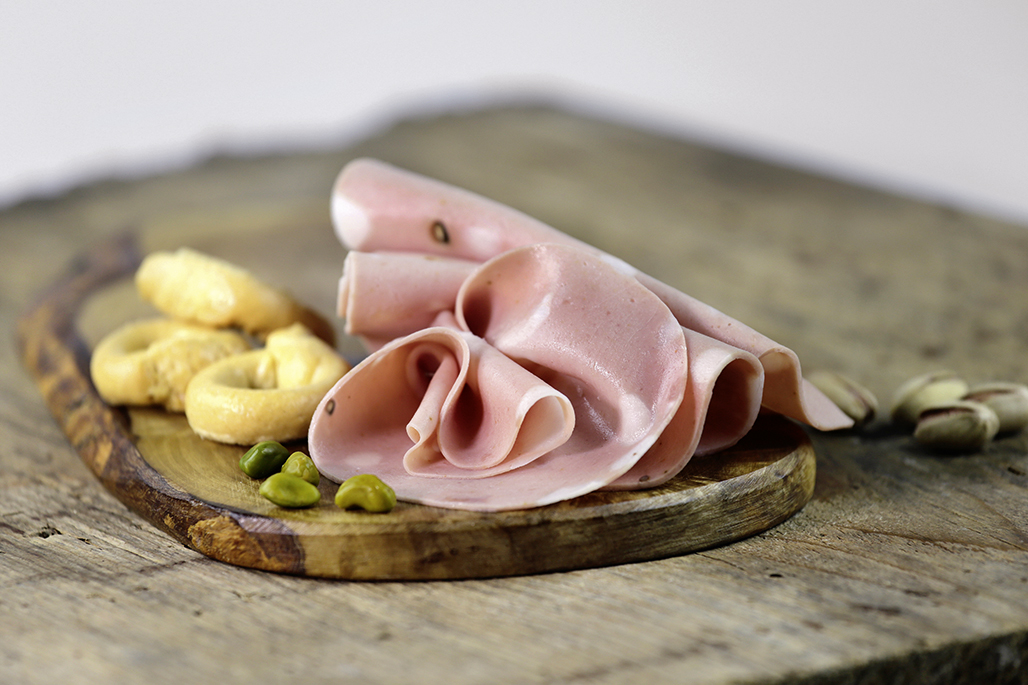 Mortadella
To make wholesome and natural products the main rule of thumb is to comply with tradition, in addition to using carefully selected top quality meats to guarantee the best results.
The production of mortadella involves the classic recipe of the famous Mortadella Bologna, adding advanced monitoring and preparation technologies and a slow and delicate cooking process of rigorously selected pork meats.
This is the secret behind our high quality Mortadella.
Ingredients: pork meat, salt, sucrose, dextrose, natural flavouring,
antioxidant: E301, preservative: E250.
Nutritional values per 100 g of product:
ENERGY kJ 1230 / Kcal 297
FAT 26 g
of which SATURATED FATTY ACIDS 10 g
CARBOHYDRATES 0,8 g
of which sugars 0,7 g
PROTEINS 15 g
SALT 1,5 g

Available with and without pistachios, in half, about 6 kg.
CONTACT US
For any information about our products fill in the form below and we will reply as soon as possible.