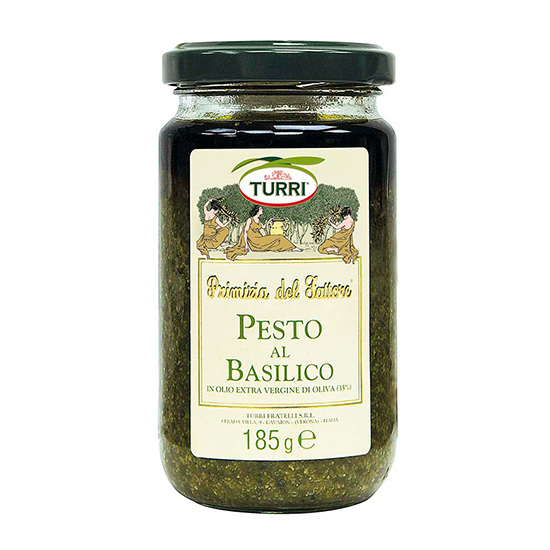 Turri Primizia del Fattore Pesto al basilico
Ideal sauce for all pasta types. It is also excellent for canapè and for toasted slice of bread. Perfect for appetizer and various Mediterranen cuisine recipes.
Available in the following size: 185GR
CONTACT US
For any information about our products fill in the form below and we will reply as soon as possible.