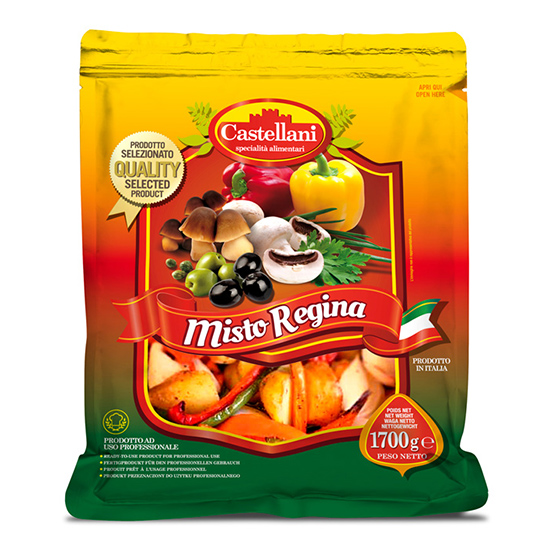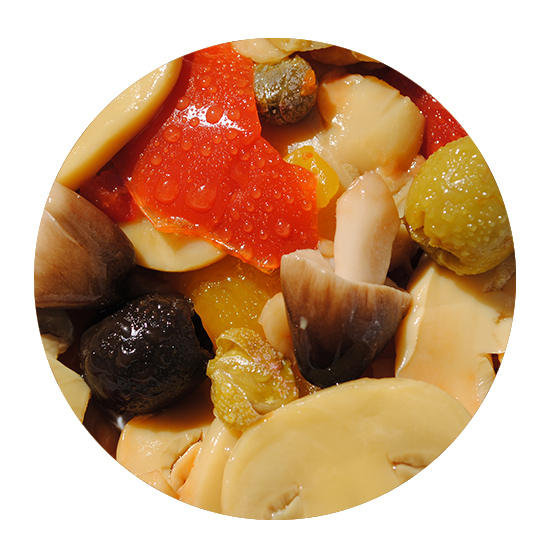 Regina mix
Appetizing mixture of vegetables such as cultivated mushrooms (Agaricus Bisporus), red and yellow peppers cut into dices, green and black olives, straw mushrooms (Volvaria Volvacea) and capers, all lightly flavored in sunflower seeds oil. Pasteurized in an autoclave. Suitable for professional use for the garnishing of pizzas and focaccias or for the preparation of recipes in the kitchen.
Available in the following size: 1700GR
CONTACT US
For any information about our products fill in the form below and we will reply as soon as possible.